If you are a member of our congregation and would like to receive communications from us by email please
click here
.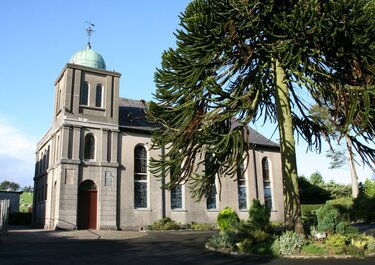 ​We are a friendly, welcoming and imaginative congregation open to everyone of every age.

​In over 250 years of Christian witness we seek to live out Jesus' command to "love God and to love our neighbour," online and in everyday life.
---
If you wish to support our Christian witness, our heritage and our Church buildings, you can continue to do so following the options below.
There is also the option to increase your giving at no-extra cost to yourself, by signing up for gift-aid using the form found
here
.
FWO offering envelopes can be delivered to the Manse or brought to morning worship during in-person worship.
---

The congregation was established in 1763 at Rashee, close to the present building, moving to the current site in 1768. In 1880 it became known as The Second Ballyeaston Presbyterian Church. Today the congregation continues to serve our mixed rural and developing urban community.
Supporting us allows regular news and resources to help build our Christian community, develop our online worship broadcasts, as well as provide practical support and prayer for all who need it.